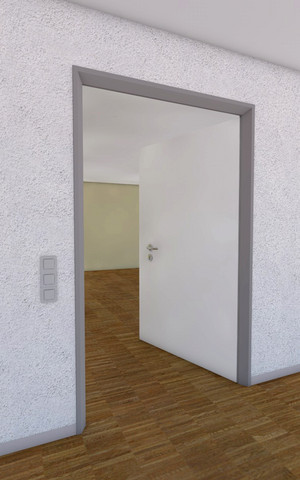 Steel frames for barrier-free building
In order to plan and build barrier-free buildings, they must be designed in such a way that they can be used without restriction. The needs of people with disabilities are particularly important in this context. Senior citizens, children and the sick also have to have unrestricted access to buildings and be able to move around safely and effortlessly. Often it is only small details with which we can professionally transform a property into a barrier-free building, such as door frames. BOS Best Of Steel meets this challenge not only with a high level of competence, but also with a high degree of commitment and enthusiasm. That is why we have a large number of steel barrier-free door frames in our range.
BOS steel frames support barrier-free construction projects
It does not matter whether the construction of a new building or a comprehensive modernization is planned. Steel frames from BOS Best Of Steel are in many cases not only an advantage when it comes to functionality and durability, but also important construction elements in terms of accessibility.
You can find some representative examples from our range of barrier-free products here.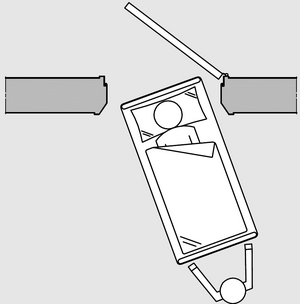 Slanting soffit frames - for a larger entry angle
Steel frames with slanting soffits ensure that the door passage can be used with a larger entry angle. This is helpful, for example, when a nursing or hospital bed is used and has to be moved back and forth between different rooms. Clinics, senior citizens' and care facilities particularly benefit from the barrier-free door solutions made possible by this type of steel frame.
» Discover our slanting soffit frames!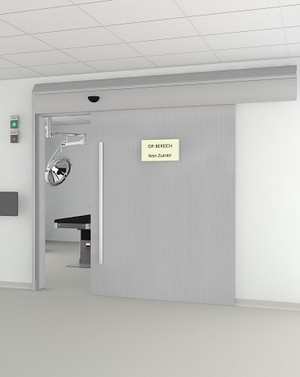 LineaOutside OP - steel frame for operating theatres
The same applies to the steel frames, which have been specially designed for use in operating theatres. The LineaOutside OP is a steel frame suitable for sliding doors that run in front of the wall. Combined with a bacteria slide, this solution is particularly suitable for germ-sensitive areas.
» Discover LineaOutside OP!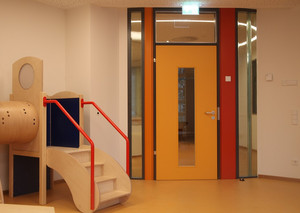 SafetyDesign - the steel frame with finger guard
The SafetyDesign steel frame is also well thought-out, as it offers practical protection against fingers getting trapped. It is therefore not only suitable for hospitals and nursing homes, but also for schools and kindergartens. In addition to all their functionality, the finger guard frames also score with their attractive appearance.
» Discover our steel frames SafetyDesign!
Functionality in focus
With our frame solutions, we have three basic values that we will not compromise on.
Firstly, the function is important, which makes the components a comfortable and, in many cases, barrier-free element for individual requirements.
Another point is our demand on quality, in which we set high standards both in terms of our material and its processing.

Thirdly, we always have an aesthetic design in mind. The solutions from BOS Best Of Steel show that we always strive for an attractive appearance around the steel frames as well.
A compact overview of areas of application
Steel frames for barrier-free buildings are suitable for a variety of facilities. Basically, these are buildings in which people live or work who require special protection or supportive convenience. We at BOS Best Of Steel want to make our constructive contribution to this with our well thought-out developments.
Steel frames are ideal for use in hospitals, clinics and care facilities where doors with large beds or wheelchairs need to be easy to pass through. Furthermore, they are especially useful for buildings with a high number of visitors because in this case it is particularly important to have equipment suitable for the disabled. Hotels and shops are just two examples of many that we equip with our high-quality products. All facilities where children are cared for are also included. They, too, need safety, for example when it comes to not trapping fingers when using doors.
Best Of Steel – Experts for steel frames with barrier-free accessibility
BOS Best Of Steel is the market leader for steel frames in Germany and, beyond the borders of our country, is appreciated in almost all of Europe for the quality of its products. With all our developments we do not only see the technical challenge and its realization. Above all, we see the people who use these developments and trust in functionality and flexibility. That is why the concept of barrier-free construction is so important to us.
We generate creative solutions that are geared to real individual needs. Finding the ideal solution even for difficult challenges is the driving force behind our daily work, in which we combine function, quality and design into a harmonious entity.
BOS Best Of Steel is a DIN-certified specialist planner for barrier-free construction.