Steel frames for hospitals, clinics and healthcare
Steel frames are important components for the configuration of hospitals
Every building project presents clients, planners and architects with huge challenges. It does not matter whether it is a new building or a renovation, the hospital sector places extremely high demands. The selection of suitable steel frames is a planning detail to which attention must be paid in order to ensure the smooth running of the complex processes in a hospital.
Special requirements in hospitals
The manoeuvering of beds is one example where the right choice of frame facilitates a disruption-free operation. Steel frames with slanting soffits provide a wider opening and make it easier to push hospital beds through. On top of this, frames for use in hospitals have to be safe, economical, impact-resistant and easy to clean. Our product range for hospitals includes sliding door frames, top light and side part frames, slanting soffit frames and frames for operating theatres. Optional supplementary elements include 3D hinge pockets, concealed hinges as well as stainless steel striking plates in Protect & Clean design. Optional bacteria slides on the sliding door track case are perfectly suited for hygienic cleaning in sensitive operating areas.
Frames for use in hospitals
You have the choice between frames for active leaf doors and sliding doors running in front of the wall. A sliding door is recommended where space is limited. Our sliding doors are available for single and double leaf doors and for brick or stud walls. There is also the option of equipping the doors with automatic operators and installing sealed closing versions.
We recommend the following product solutions for hospitals, clinics and healthcare: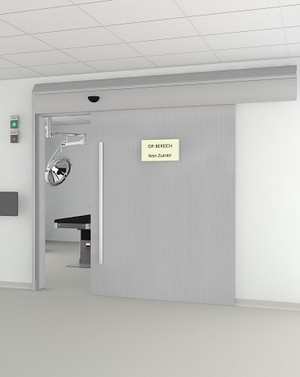 LineaOutside OP
Our product line LineaOutside OP is a special version of a sliding door frame that is ideally suited for use in operating theatres. It runs in front of the wall and offers various accessory options:
This frame is made of stainless steel and is available in the following four surface finishes: untreated, polished and brushed, primed or powder coated.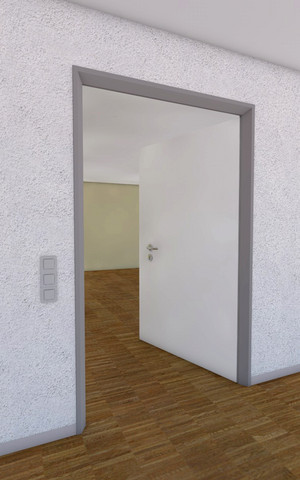 Sliding soffit frames
If sliding doors are not an option for a building project, it is possible to achieve an increased angle of entry into the room by using slanting soffit frames. Slanting soffit frames have a special geometry and are available as one piece or two part split frames. Galvanized sheet steel and stainless steel designs are included in the product range. Our slanting soffit frames are suitable for glass and wooden doors.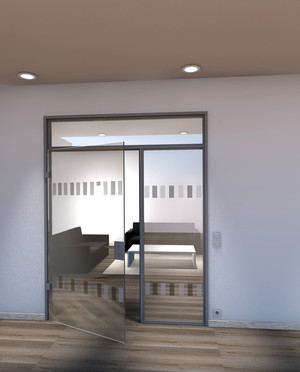 Top light/Side part frames
Rooms with top lights and glazed side parts give a bright and friendly appearance. Such rooms give the impression of being bigger and provide a pleasant atmosphere. Our top light and side part frames are available as one part or two part split frames, for both glass and wooden doors. They are made of galvanized sheet steel, or alternatively of stainless steel. We manufacture the frames with a primed, optionally powder coated surface. The tube glazing beads can be frame-welded.