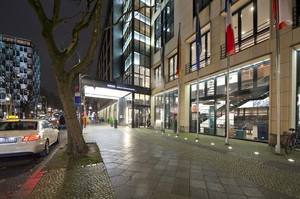 Steel frames for office, residential and commercial buildings
Representative and resilient door elements – the flagship of a company
In heavily frequented areas there are high demands on the stability and safety of installed frames. Furthermore, an attractive appearance plays an important role in rooms which are open to customers and the public. The corporate identity of a company is reflected in the design of its rooms. Door elements are ideally suited to conveying a positive first impression.
Quality steel frames for manifold applications and requirements
Our wide range of products includes numerous frames in various designs. They all have in common the factory primer, which provides optimum protection and the optional high quality powder coating finish. The powder coating finish is available in countless RAL colours. It is characterised by a high level of hardness, good elasticity and an excellent appearance. If there are additional requirements in your building, such as in the resistance to external influences, we supply our frames in stainless steel. Various provisions and attachment parts are also available, for example concealed hinges and striking plates in stainless steel.
We recommend the following product solutions for office, residential and commercial buildings: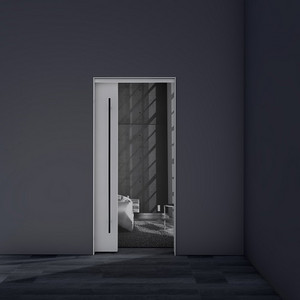 Where every square metre counts
Sliding doors are the ideal solution where there is not enough space for the pivoting range of an active leaf door. We supply systems for sliding doors running in and in front of the wall as well as in the recess.
The LineaCompact family is suitable for sliding doors running in the wall. The completely pre-assembled unit with integrated entry case enables a quick and uncomplicated use. You can choose LineaCompact sliding door frames with one leaf or two leaves, for brick or stud walls. In addition, versions with reinforced entry case profiles, with automatic operators as well as sealed closing designs are available.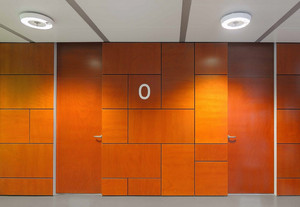 Design-oriented and architecturally distinctive
If you prefer an extra narrow frame architrave for optical reasons, we recommend Sino frames. These are available for glass and wooden doors.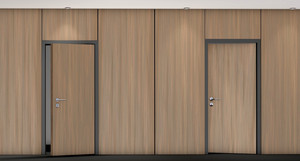 Flush with the surface
Our Planar soffit frames allow a flush closure between the door and the wall. Due to the heavier weight of stronger door leaves, we recommend using 3D hinge pockets. Shadow groove frames allow for a flush transition from the frame to the wall.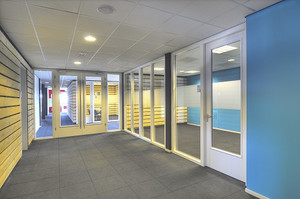 Bright interiors
Design your rooms with a top light and side part frame – friendly rooms flooded with light! All-glass doors and glazed door areas provide a generous feeling of space.