Steel frames for senior citizens' residential and nursing homes
Practical and user-friendly support for home residents, nursing staff and operators
The living requirements of senior citizens as well as the routines in retirement and nursing homes pose complex demands on the furnishing of such buildings. Doors and frames are inconspicuous but important details. It is essential that they function reliably and durably and comply with the applicable standards for barrier-free building. Ideally, they should not create a source of danger and fit into the overall planning with an attractive appearance. BOS Best Of Steel offers you individual, practical and aesthetic solutions for your establishment.
We put together your individual package – for new buildings and renovations.
Within our product portfolio, we recommend the following frames for use in senior citizens' residential and nursing homes: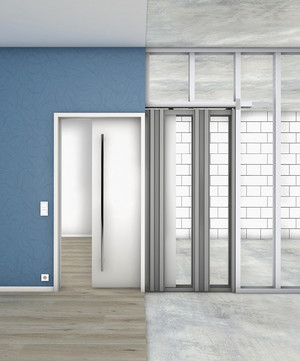 Sliding door frames in steel – the ideal solution for maximum scope
With a sliding door you gain space, because the pivot range needed to open a normal active leaf door is not necessary. It simplifies handling with care beds and wheelchairs.
We supply the corresponding frames for sliding doors that run in front of the wall, in the wall or in the recess:
The design of our frames is tailored to suit single or double leaf sliding doors, for brick or stud walls. In addition, frames with reinforced entry cases and a sealed closing version are available. The opening and closing of the doors is carried out either manually or via an automatic operator. Various sliding door cases complete our range of frames.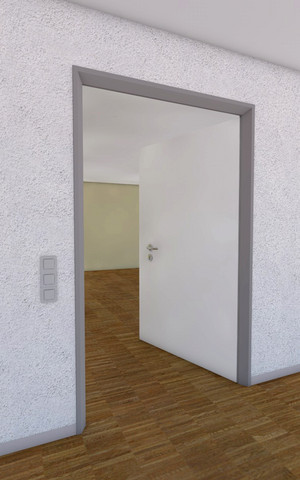 Slanting soffit frames - for easier manoeuvring in difficult areas
In many buildings, especially old ones, space is limited. Manoeuvring hospital beds in and out of the rooms is awkward. Slanting soffit frames have a specially adapted geometry and provide a larger angle of entry. They are available as a 1 part or 2 part split design.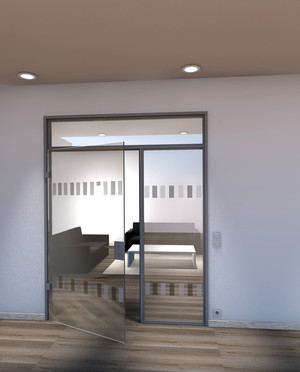 Top-light and side parts frames – for bright rooms
Frames with glazed top-lights and/or side parts provide increased light entry. Bright rooms radiate friendliness and make a room appear larger. We can provide you with the appropriate frames for glass doors and wooden doors with glazed top-light/side parts. We supply the steel frames in 1 part or 2 part split designs.
On request, we can weld the tube glazing beads for the glazing to a framework, so that the frame and glazing bead have a flush appearance. We are happy to offer further provisions and add-on parts on request.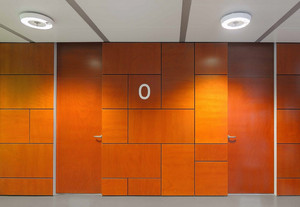 Design oriented frames for special visual requirements
Our Sino frames are modern, filigree and functional. In combination with concealed hinges, the frames 'without an architrave' (extremely narrow frame architrave of just 4mm) appear markedly discreet and unobtrusive. The doors close flush with the corridor. Sino frames convey a stylish overall impression of the corridor area.